John Pettie Oil on Canvas, Cavalier Drinking
Gin-For's Odditiques: Paintings and Prints For Sale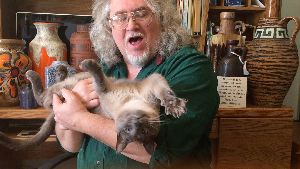 (Cats and batteries not included.)
This oil on canvas is by Scottish painter, John Pettie (1839-1893). Pettie was fascinated by the styles of 17th century, particularly Franz Hals. This painting appears to be a study in the Dutch Baroque style of Hals focusing on cavaliers. We have another work in this style and have learned of two others, so Pettie must have done a series of such paintings. Since the painting was done after Pettie was admitted to the Royal Academy, we're estimating the date at around 1880.
The style is not intended for face to face pleasure, but from the proper viewing distance the work has a strong personality.
We have studied several examples of Pettie's signature, which does seem to have varied quite a bit, and we were able to match all the key elements. The only thing we didn't find was another example that had the RA at the end for Royal Academy. (The biography by Pettie's nephew, Matthew Hardie, has created some serious misunderstandings, not because of what the book says but because of what people think was said. While the room full of props was destroyed upon Pettie's death, that did not include paintings. Also, while Hardie found a list of paintings among his uncle's papers, it is not a complete list of works.
The list had no heading to indicate just what it was, but a close reading strongly suggests that these were paintings done for specific competitions or for (or of) the most notable buyers. The book also notes that Pettie had a fast painting technique that he loved to demonstrate, and such a man certainly produced more paintings than the rather few that appear on the list. Unfortunately, the list has too often been thought of as "complete" even though Hardie never suggested such. For too many people, gossip has replaced research.)
Size: Frame exterior is about 22 1/2" x 18 3/4" with an opening of about 13 1/2" x 9 1/2".
Price: $495 plus shipping and insurance.
Shipping will depend on location. Contact us for a quote.
Condition: Excellent with no damage and no repairs. Of course, all our sales are fully guaranteed.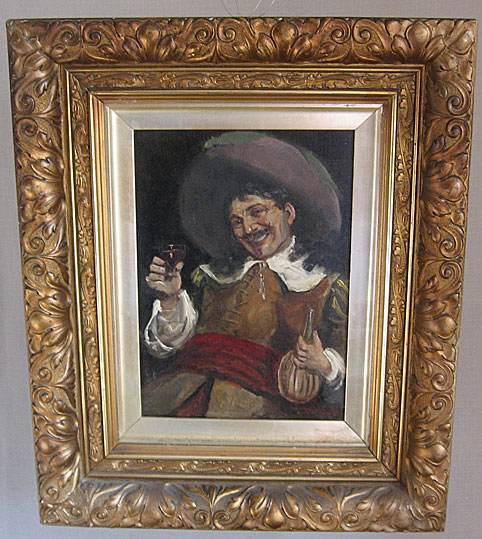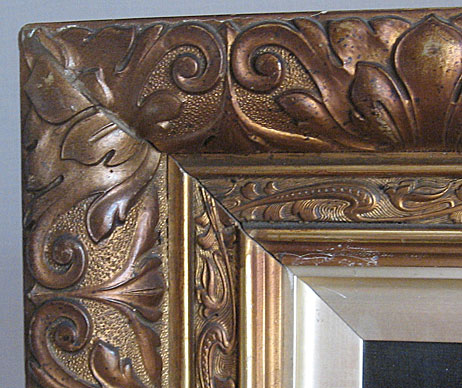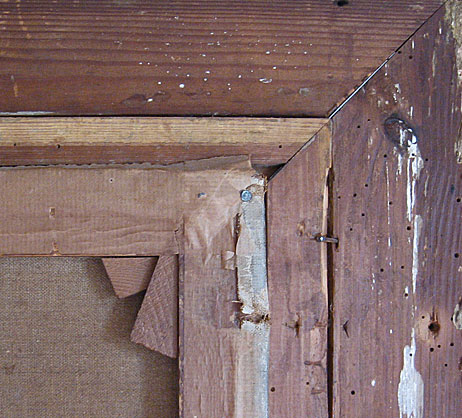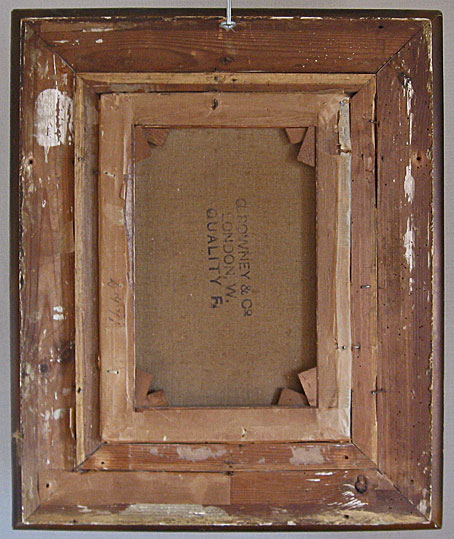 Questions, Comments, or Purchase Take Us on Back a Page PleaseHome Page
Buying, Paying, and Such Things
You may notice that we don't have a checkout where you can just click for your goodies without so much as saying hello. Well, we want people to say hello, ask questions, even hope for a better deal. Long ago, I told stories for 7 hours (free refills on coffee), so "impersonal" just isn't my style. Click on one of those "E-mail" buttons. I can't handle as much coffee as I used to, so the stories will be fewer.
These days, Paypal is about the easiest payment method around, but we still take checks, even cash. No Monopoly money, nothing printed up in your basement, no chickens, etc., but otherwise we're fairly flexible. If we can put it in the bank without anyone getting in a tizzy, we'll probably take it.
Please take time to stroll through the site. Sorry we can't offer you a cup of coffee or tea while you're looking, but maybe you can take care of that yourself. Just don't spill it on the keyboard. And if you run into any questions along the way, there should be an e-mail link on every page, so just click and ask.
Hope you'll enjoy our "sing the body eclectic" approach (with apologies to Walt Whitman). As always, proceeds go to support our creditors, my spouse, our cats, my auction addiction, and the plumbing project that never ends.
West German Pottery Page One
Glass For Sale
Art Pottery and Porcelain
Paintings, Prints, Etc.
Metalware & Miscellany
What's "Gin-For"? Strictly medicinal purposes.